here is the setup ...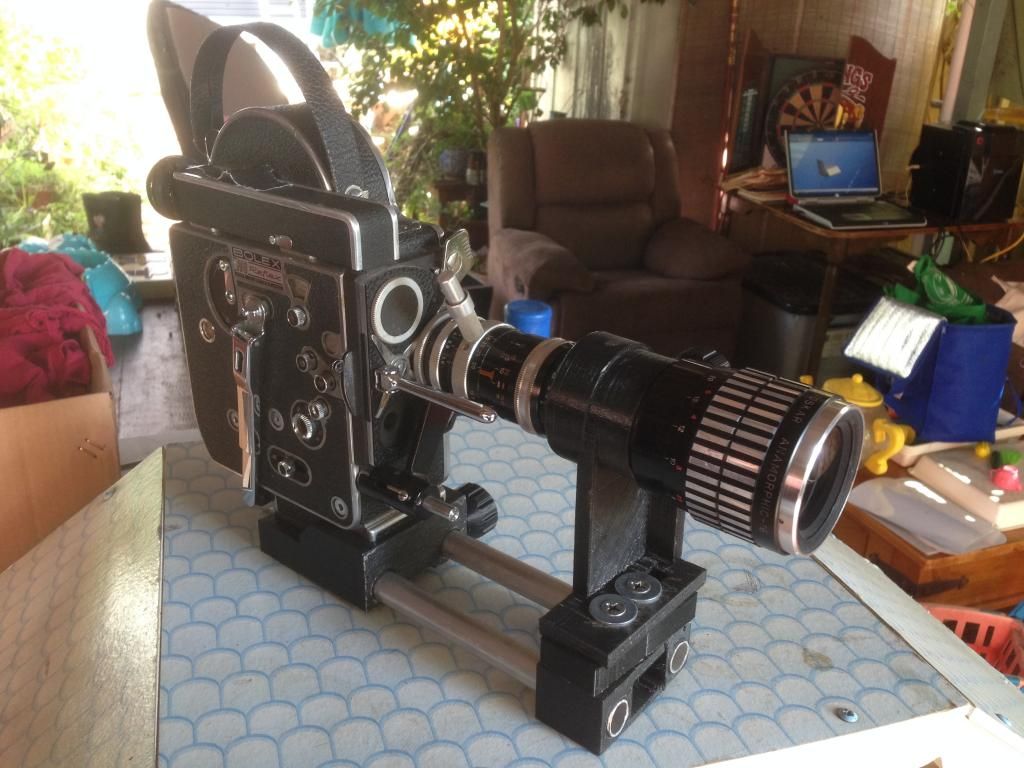 Hi guys attempted my first few shots a while back with my h8 with a 12.5-36mm switar and this proskar 2x anamorphic lens. ...and realised i don't know how to focus! I only shot a few feet so don't know what i got yet.
Do i set the anamorphic to the distance thats on the lens e.g. 10ft (or would this be only be for projection)? …. then open up aperture on the switar…. then just zoom in as much as much as possible with the switar then focus, then pull back to the widest (before vignetting) then adjust to correct aperture on the switar? thats what i did the other day.
second question…how do i know how much exposure to compensate for? Do i just point my iPhone light meter app through it and see what the light difference is? e.g. f8 without the anamorphic and f7.1 with….that means almost a stop right so i need to over expose for a stop next time?
Also are macro camera lens' better for anamorphic? There is a 12mm macro for the h8 …do i need one of them?
cheers
Miles