Woke up today with an itch to paint so I banged out this landscape. I normally work with large canvas (about 3x5 feet) but this is only 12x16 inches. I also tried working looser and faster as an experiment. Knocked this out in a few hours.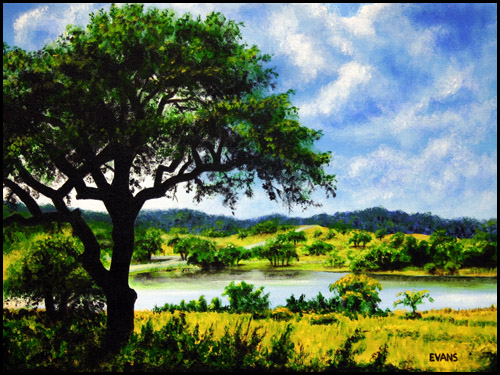 Larger version is here:
http://www.rogerevans.tv/big_tree.html
Nothing to do with Super 8 but it does have a kind of "summertime kodachrome" look to it. Very saturated with deep blacks. I'm beginning to realize that the "kodachrome" look is subconsciously working its way into all my color paintings while the "plus-x look" is showing up in my black and white paintings. Interesting.......
Anyway, enjoy.
Roger